WELCOME TO


JADE ENVIRONMENTAL ENGINEERING, PLLC

Ready to provide a comprehensive range of civil and environmental engineering, contracting and consulting services with professionalism and expertise. Founded in 1998 in the lower Hudson Valley, NY.
What we do
Investigation, Construction, Maintenance, Repair, Assessment, & More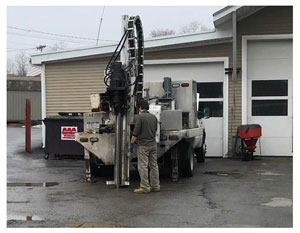 Consultation & Testing
We've worked closely for the past 25+ years with state and local agencies, which allows us to provide sound guidance and point out programs such as Brownsfield which provides significant incentives for developers of contaminated properties in the forms on not only grants for the actual cleanup but grants for the proposed rebuild.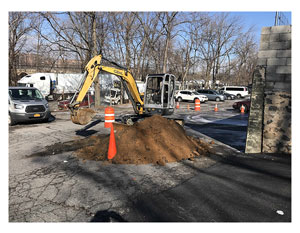 Site Remediation
We help our clients navigate complicated environmental decisions and develop plans that may incorporate site remediation activities that ultimately result in an improvement in soil, groundwater and soil gas conditions at the development site.
Custom Solutions
We are able to provide state-of-the-art solutions to a broad spectrum of environmental issues. We endeavor with every project, both large and small, to insure our clientele fully understand the nature of every environmental concern they encounter, as well as our recommended solution, in addition to alternative solutions that may available and more suitable to their needs.
Our Services
Our team includes licensed Professional Engineers, field technicians, licensed mold, lead-based paint and asbestos assessors, and knowledgeable support staff. Field personnel are 40-hour OSHA Hazardous Waste Emergency Response certified, and have confined space entry training. As the list of licenses held by our team is always growing, please contact us to confirm we hold the appropriate certifications needed to assist you on your project.
Brownsfield Program
Phase I and II Environmental Site Assessments
Phase III Subsurface Contaminant Delineation Investigations
Property Condition Assessments
Asbestos, Lead, Mold and Radon Testing
Tank Integrity Testing via Ultrasonic Inspection
Tank Leak Testing via Precision Tightness Testing
Cathodic Protection Testing
Tank, In-place Closure, Removal and Installation
Monitoring Well Construction and Direct Push Sampling
Groundwater Remedial System Design, Construction and O&M;
Groundwater Monitoring and Regulatory Closure
Hazardous Waste Management and Disposal
"Jade ENV provides the highest quality service and communication for Environmental Testing, Brownfield Cleanup Agreements, etc. Which can save developers tens to hundreds of thousands of dollars."
Professional Associations